investment thesis
Phosphate, potash and nitrogen fertilizer prices experienced a rebound in the first half of the year amid growing concerns about disruptions to Russian supplies in global markets due to European airlines refusing to serve Russia Domestic producers due to tensions in Eastern Europe.
In our view, a reversal in key fertilizer prices such as DAP/MAP and MOP is not expected in the future as unmet demand accounts for 4% and 14% of total planned global consumption, respectively. So, we decided to figure out what to expect from raw material prices and who would benefit from this situation. We believe in mosaic (NYSE: MOS) is the best choice for this trend.
Fertilizer market rebound is a result of rising costs and farmer concerns
Phosphate and potash prices have surged 50 percent since the start of the year, surpassing the $1,000-a-ton average. There are two important reasons for this: the increase in production costs and the fear of shortages among consumers due to Russia's high share of the global market. More details are provided below.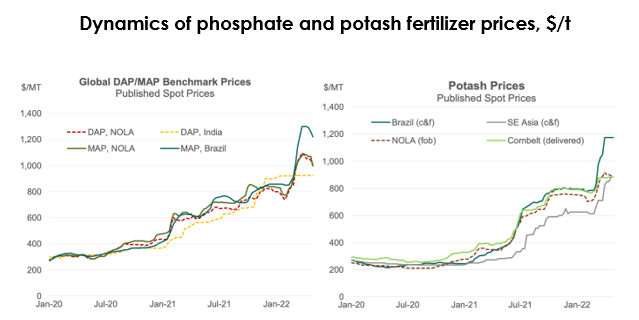 According to estimates by the World Bank, Russia has about 30% of the world's ammonia supply and 20% of the world's sulfur supply. Together with Belarus, its share of the world's potash market has reached nearly 40%. Concerns about disruptions to the market's raw material supply immediately translated into record price acceleration. For example, the price of ammonia was around $1,500 per short ton in May, while the cost of sulphur climbed to $400 per long ton. In the short term, we do not expect a major adjustment in feedstock costs as approximately 75% of the cost of ammonia is natural gas. Fertilizer producers in Europe have halted production due to record gas prices in September-November 2021, sending global prices soaring. But what does this have to do with the price of ammonia and sulfur? The answer is there – they are the raw materials for the production of DAP/MAP fertilizers. For example, about 1.75 tons of apatite ore, 0.4 tons of ammonia and 0.2 tons of sulfur are needed to produce one ton of fertilizer.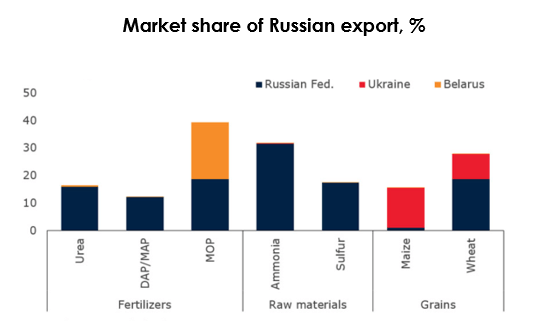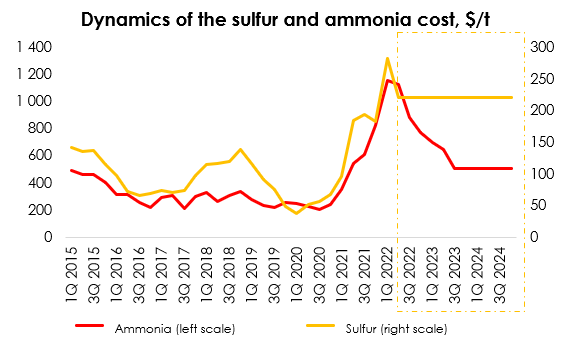 We also do not expect a significant reversal in fertilizer prices in the short term due to a 4% shortage in phosphate fertilizer supply and a 14% shortage in potash fertilizer supply in total global consumption.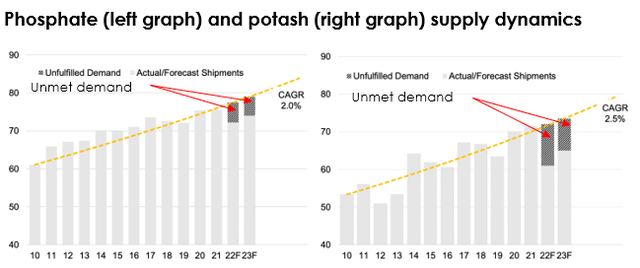 At the same time, we do not expect farmers' demand for fertilizers to diminish due to high raw material prices, mainly due to the depletion of key agricultural raw materials such as wheat and corn (stock-to-demand ratios are at multi-year lows, a factor that maintains high agricultural raw material prices) . Low inventories have allowed farmers to make record profits due to high prices, which offset the cost of fertilizers.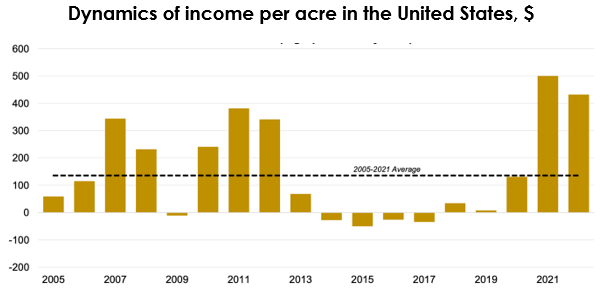 There are companies worth paying attention to
There are three major players in the U.S. market that control more than 90% of the entire fertilizer market, and the exposure rate of fertilizers is high.
The Mosaic Company Nutrien Ltd. (NTR) CF Industries Holdings (CF)

Valuation
We think Mosaic is the most attractive company in the fertilizer market right now because of its high share of potash and phosphates and its near-monopoly in the fast-growing Brazilian market, where the company has a combined annual sales potential in Brazil More than 10 million tons, owns 69% of the country's total phosphate production and more than 45% of feed mineral additives.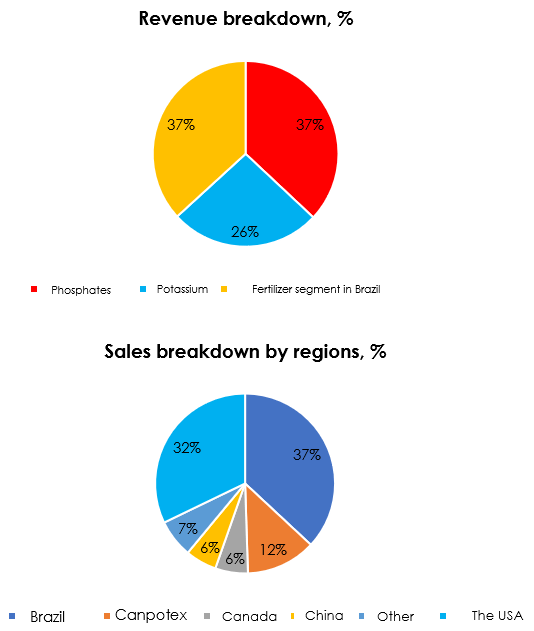 Mosaic's total revenue in 2022 is likely to increase 72% YoY to $21.212 billion, while revenue in 2023 may reach $19.183 billion (-10% YoY), which is in line with our expectations for macroeconomic conditions in the fertilizer market. We note that we do not expect a significant reversal in the company's revenue after 2022 as the deficit in global fertilizer products persists.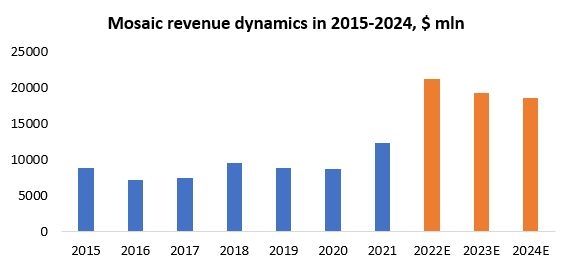 We assess the company by valuing the company on average from Q3 2022 to Q2 2023 to Q3 2023 to Q2 2024, thus incorporating periods of declining fertilizer prices into the valuation. The reason is that FTM valuations reflect the company's record performance and may mislead investors. Inventory status is Buy. With a price target of $84, the potential upside is 66%.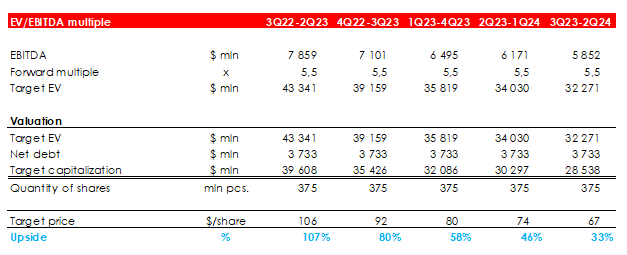 Factors that increase company value:
Maintain high raw material prices; Increase sales through the establishment of transportation infrastructure in the United States; Further expand the fast-growing Brazilian market.
risk
Amid the global recession, there has been a stronger reversal in feedstock costs.
in conclusion
We believe that the fertilizer industry will remain a hot topic in a year due to continued high raw material prices, high production costs, high natural gas costs, and unmet market demand for phosphate and potash fertilizers due to large outflows from Russia, respectively 4% and 14%.
We think Mosaic is the perfect stock for extra alpha in a bearish market due to soaring phosphate and potash prices (and bearish equity markets due to rising interest rates and liquidity outflows). First, Legg Mason's forays into the phosphate and potash markets differentiate it from its closest peers. Second, Legg Mason will reap the benefits of shipping easing, which could help the company resume fertilizer shipments to Brazil, its most important market.