investment thesis
In this article, I will review the First Trust Nasdaq Technology Dividend Index ETF (NASDAQ: TDIV). As the name suggests, this strategy tracks a portfolio of dividend-paying tech stocks.I believe this This strategy is especially interesting for investors looking to generate long-term capital gains while benefiting from today's conventional income streams. The strategy has a proven track record of dividend growth and yields higher than what investors can get with the average S&P 500 ETF.
Policy Details
The First Trust Nasdaq Tech Dividend Index ETF tracks the investment results of the Nasdaq Tech Dividend Index. The strategy invests in tech stocks with a dividend yield of at least 0.5% and a market cap of at least $500 million.
If you want to learn more about this strategy, click here.
Portfolio Composition
Given the objectives of the strategy, TDIV invests approximately 84% of its total assets in technology stocks, followed by communications services (15%). The two largest sectors have a combined allocation of about 99%.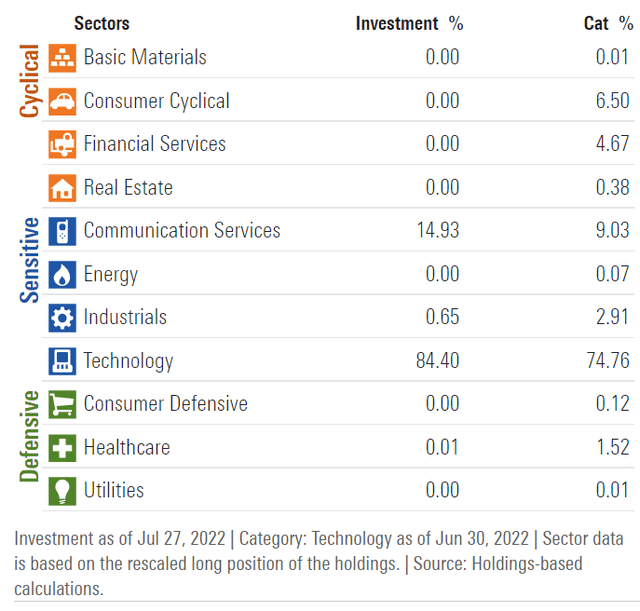 In terms of geographic distribution, the United States accounts for about 84%, followed by Canada (about 6%) and Taiwan (about 4%).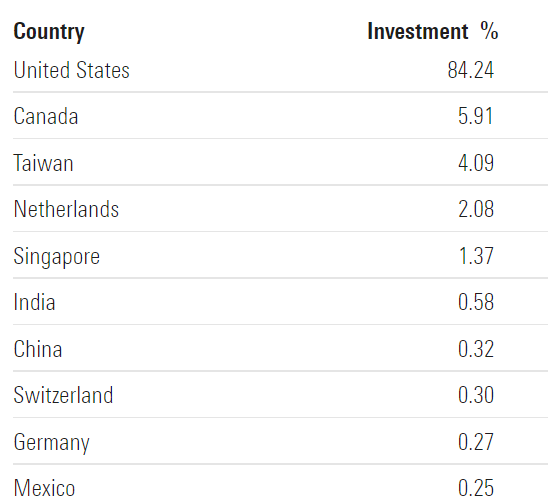 About 46% of the portfolio is invested in large-cap "hybrid" stocks, large companies that do not have dominant growth or value characteristics. Large-cap issuers are generally defined as companies with a market capitalization of more than $8 billion. The second-largest allocation is to large-cap value stocks, which make up 25% of the portfolio.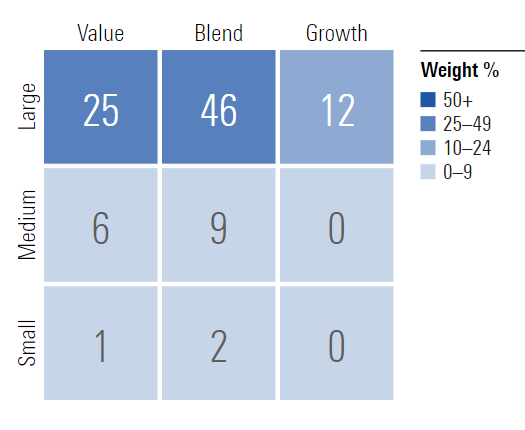 TDIV currently invests in 91 different stocks. The top 10 holdings make up about 56% of the portfolio, with no single stock weighing more than 8%. The fund manages a concentrated portfolio. Before buying TDIV, investors must be comfortable with asset allocation and portfolio composition, as concentration may reduce some of the benefits of investing in ETFs. Due to concentration, volatility can be higher compared to more diversified strategies.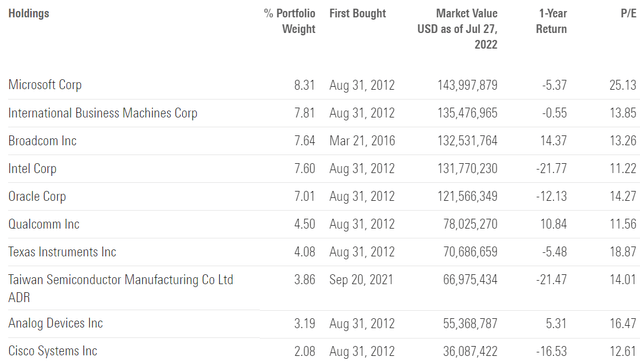 Since we are dealing with stocks, an important feature is the valuation of the portfolio. According to Morningstar, TDIV trades at about 3 times book value and about 13 times earnings. In comparison, TDIV is cheaper than the average S&P 500 ETF, which currently trades at about 18 times TTM earnings and about 16 times forward earnings.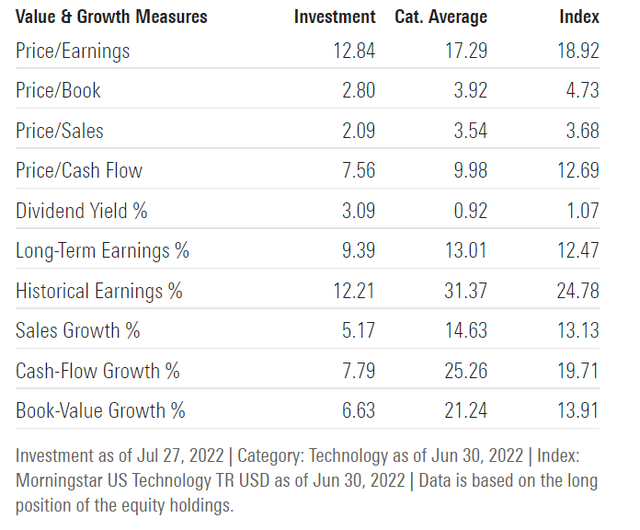 Thanks to its low valuation and volatility, the strategy has performed well since the start of the year in one of the toughest markets of the past few decades. The TDIV has performed much better than the Nasdaq 100, and sometimes even better than the S&P 500.

Is this ETF right for me?
The allocation rate for TDIV was 2.2%. Given that the S&P 500 currently yields only about 1.5%, TDIV is suitable for dividend investors looking for additional yield while maintaining an allocation to high-quality components. In addition to the higher yield, it's great to see TDIV offer dividend growth over time, which is very important in the long run as it allows for compounding.

Interestingly, we are now above the low dividend yield reached in 2021, and the fund offers better investment returns. That being said, investors shouldn't rule out seeing the fund's yield return to 3% following a broader market sell-off.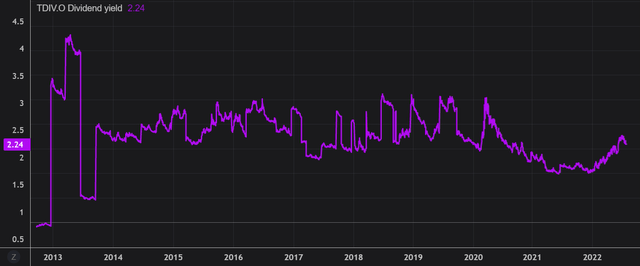 I decided to compare the price performance of TDIV with the SPDR S&P 500 Trust ETF (SPY) and the Invesco QQQ ETF (QQQ) over the past 5 years to assess which is the better investment. During this period, QQQ outperformed TDIV by about 34 percentage points, while TDIV returned slightly higher than SPY. That being said, it is interesting to note that until early 2020 when QQQ started to outperform, all three strategies returned similar returns. However, we are in a different market environment now than we were in 2020 and 2021. Liquidity is scarcer than before, which is not good for stocks with high multiples. In this environment, I'd feel more comfortable having a quality dividend-paying company with a solid balance sheet. Hence, this is the main reason why TDIV has a chance to outperform the Nasdaq 100 in the short term.
Looking at TDIV returns, a $100 investment in the fund 5 years ago is now worth $187.54. This represents a compound annual growth rate of about 13.4%, which is a nice absolute return.

If we step back and look at the 10-year returns, the results won't change much. QQQ topped the list again, outperforming both TDIV and SPY since Q3 2014. All in all, I think TDIV has delivered solid results, and this strategy is especially well suited for dividend investors looking to track the market and earn higher yields at the same time.

key takeaways
TDIV provides exposure to a basket of dividend-paying tech stocks. The ETF runs a concentrated portfolio with the top 10 holdings representing more than 50% of total assets. This strategy is suitable for investors looking for long-term capital gains while still having a steady stream of income today. TDIV has a proven track record of dividend growth and a higher-than-average S&P 500 ETF yield, making it a good alternative to the SPY ETF.