Official data showed that the Japanese authorities were suspected of entering the market last Friday (21st) with a record-breaking 5.5 trillion yen ($37 billion) rumored to deter foreign speculators. It appears to be a new hurdle for the authorities to defend the exchange rate. Analysts, however, pointed out that the bigger problem for the yen's further depreciation than for speculators lies with domestic importers.
According to the estimated balance of checking accounts released by the Bank of Japan (BOJ, the central bank) on Monday (24th), the Japanese government may spend 5.5 trillion yen on Friday to intervene in the foreign exchange market, that is, buy yen and sell dollars, which has exceeded 9 The scale of intervention on March 22 was the highest on record.
The yen against the dollar fell to a minimum of 151.94 in New York trading last Friday, a 32-year low, and then rose straight up, once climbing to around 144.
Following Friday's suspected intervention, the Japanese government appeared to be in the market again this Monday, with the yen recovering from 149.7 to around 145. From this, 150 seems to be a new line of defense for the government to defend the exchange rate.
"The 150 yen appears to be a new line of defense as the Japanese authorities are tightening their nerves against speculators," said Osamu Takashima, an analyst at Citigroup Global Markets Japan.
Japan's Ministry of Finance will announce the total amount of intervention between September 29 and October 27 on October 31, and the single-day figures for the last three months of this year will not be released until early February next year.
Japanese Finance Minister Toshi Suzuki said on Monday that the Japanese authorities cannot tolerate excessive fluctuations in the yen and are confronting speculation head-on.
But even with Japanese authorities actively defending it, the yen's gains remained short-lived, with the yen trading little changed at 148.75 against the dollar in early Tokyo trade on Tuesday.
The trade deficit continues to widen
Some analysts pointed out that even if speculators withdraw, trade flows will continue to weigh on the yen, especially when liquidity is reduced and safe-haven costs are high.
Japan has a huge demand for various foreign commodities including natural gas, oil and food, which means that Japan has a continued demand for the dollar, and this demand is not affected by yield differentials, technical alignment and monetary policy expectations.
Tohru Sasaki, head of Japan market research at JPMorgan, said the dollar was in huge demand, safe-haven contracts were canceled, and importers had to buy in bulk.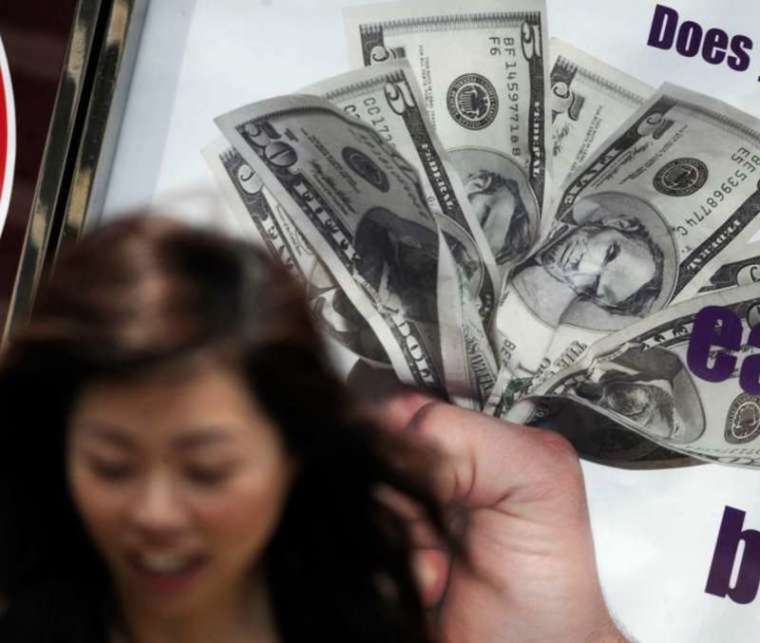 Greg Anderson, head of global currency strategy at Bank of Montreal, said speculators may not continue to push the yen lower given the risk of intervention, but depreciation pressure on the yen remains heavy due to a large trade deficit and a reduction in safe-haven activity by large institutional corporations.
"It doesn't look like there's a whole bunch of speculators trying to compete with BOJ anymore," Anderson said. "On the contrary, the offshore market is afraid to touch the dollar-yen because it's illiquid, too volatile and too risky."
Potential currency intervention, coupled with the Bank of Japan's monetary policy meeting this week, has currency traders expecting a choppy week this week. Economists expect the Bank of Japan to announce no change in its easing policy on Friday.
JPMorgan's Sasaki said: "Trillion yen intervention will not be a hindrance. Japan's trade deficit will persist and the trend of yen weakness will continue."